ReadiGrass - Pet
Although ReadiGrass is marketed primarily as a horse feed, it also makes a great complementary feed for small animals – the perfect alternative to conventional hay – high quality grass with only the water removed.
ReadiGrass is made exclusively from our own fields in the heart of Yorkshire and offers a delicious fibre source to keep your small animal healthy. Our drying process removes only the water – keeping the natural flavour, wonderful smell, colour and high nutrient value of fresh grass.
Good to know
High in beneficial fibre which will keep your pet's digestive system healthy and operating effectively.
Encourages the natural chewing instinct and keeps teeth worn and healthy
The delicious forage provides interest and prevents boredom
Balanced protein delivers energy and supports healthy growth
The drying process retains vitamins and minerals needed to maintain health and keep your pet's coat shiny
Appetising 'fresh-grass' aroma
Naturally palatable
ReadiGrass is great for stimulating appetite and is tempting even to the fussiest of feeders. It is packed with all the essential nutrients that will keep your pet in tip-top condition.
It is suitable for: rabbits, guinea pigs, chinchillas and degus. Good quality forage, dried grass, timothy, green oat or hay should form the major part of the diet of these animals.
For 1kg handy carry-packs choose Friendly ReadiGrass
including multiple pack options
For larger (15kg) bales purchase as ReadiGrass
ReadiGrass is available nationwide from all good feedstores
To find a stockist close to you
Find a stockist

Alternatively, single bales may be ordered from Friendship Estates directly. At this time, delivery of large bales is only available to mainland UK.
The Friendly 1kg bags are also available to UK islands (a delivery surcharge may apply).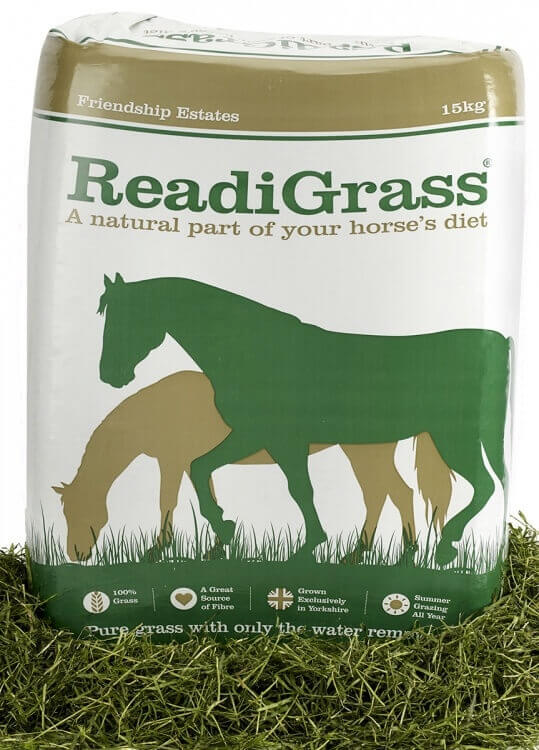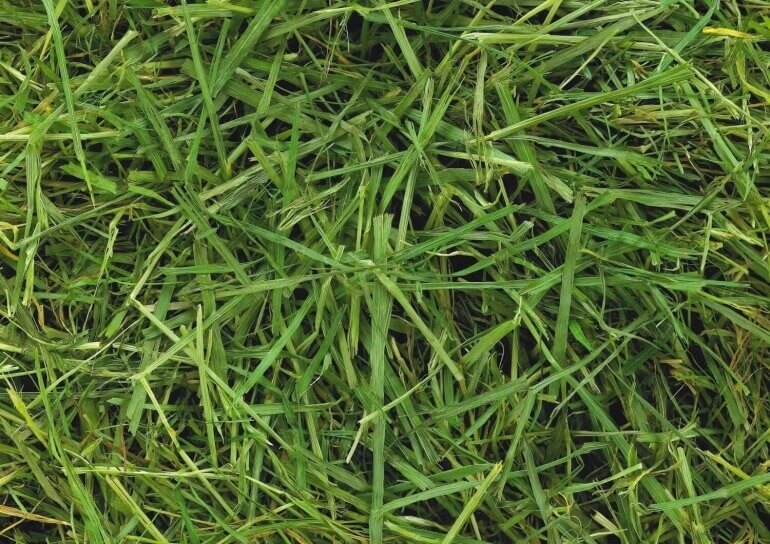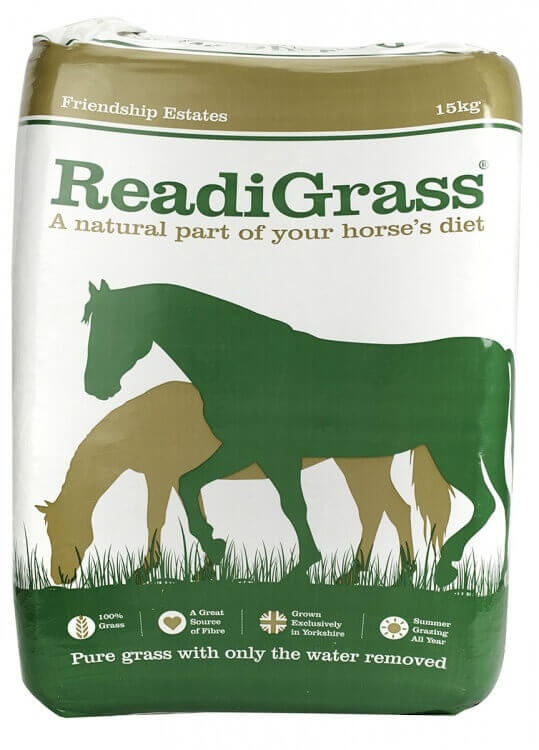 Nutritional Information
Composition
Feeding Information
Nutritional Information
Typical Analysis:
Protein 15%
Crude fibre 21%
Oil 3%
Calcium 0.55%
Phosphorus 0.27%
Total sugar 10-12%
Starch < 0.1%
Composition
Feeding Information
ReadiGrass can be fed ad lib
Can be fed on its own or mixed with a good quality hay
Ensure access to fresh water at all times
Reviews
| Name | Posted on | Comment | Rating |
| --- | --- | --- | --- |
| Chrissy Large | 29/07/2021 | I bought some Teddy Guinea pigs, n the breeder was using Readigrass, saying they loved it, So I Introduced it to my Herd I wouldn't look back. As they love 💘 it, well Devour it with gusto, and I truly love 💘 ❤ ♥ the Smell of it, dont ever stop Producing it!! Thank you RG x | |
| Karen | 16/10/2020 | Thank goodness for readigrass!!! My bunny won't eat hay or grass, and I had bought 8 different brands of different types of hay in an attempt to get her to eat hay to no avail. By chance I read about readigrass and how even the fussiest rabbit would eat it and decided to try the green oat readigrass and I am so happy my bunny happily ate it. Thank you!!! | |
| Catherind | 31/08/2020 | Our guinea pig absolutely loves this. Will eat at least a bowl a day if allowed. It smells amazing and certainly brightens up her day! She turns it into great compost pellets 🤣🤣🤣 | |
| Maria- Somerset | 23/09/2019 | Kira and Audrey bunnies love it!!!! | |
| James | 14/09/2018 | We've bought Friendly Readigrass for years now for our rabbits. They've always been fussy, and we've used a lot of expensive hay as bedding when they've turned their noses up, but this Readigrass is always eaten with gusto. Highly recommended | |
Frequently Asked Questions
There are no questions yet. Ask a question now.