Friendly ReadiGrass
Friendly ReadiGrass is made exclusively from our own fields in the heart of Yorkshire and offers a delicious fibre source to keep your small animal healthy. Our drying process removes only the water – keeping the natural flavour, wonderful smell, colour and high nutrient value of fresh grass.
Benefits of Friendly ReadiGrass
High in beneficial fibre which will keep your pet's digestive system healthy and operating effectively.
Encourages the natural chewing instinct and keeps teeth worn and healthy
The delicious forage provides interest and prevents boredom
Balanced protein delivers energy and supports healthy growth
The drying process retains vitamins and minerals needed to maintain health and keep your pet's coat shiny
Appetising 'fresh-grass' aroma
Naturally palatable
Friendly ReadiGrass is great for stimulating appetite and is tempting even to the fussiest of feeders. It is packed with all the essential nutrients that will keep your pet in tip-top condition.
It is suitable for: rabbits, guinea pigs, chinchillas and degus. Good quality forage, dried grass, timothy, green oat or hay should form the major part of the diet of these animals.
Friendly ReadiGrass is available to purchase in 1kg bags and is available to purchase both online or through one of our stockists.
Find a stockist
Please note: due to Covid-19 restrictions imposed by the courier, this product is only available to buy as 4 x 1kg from our online store.
Once everything has eased, we hope to start selling the larger packs again!
The larger quantities are still readily available from a wide range of stockists.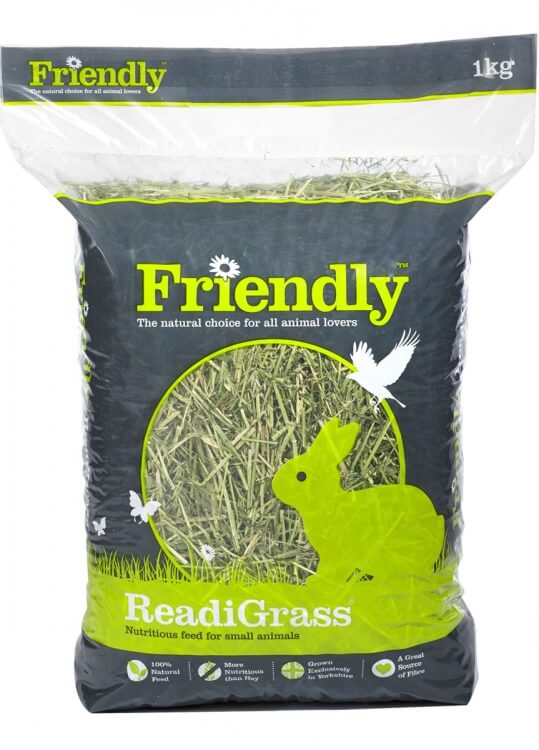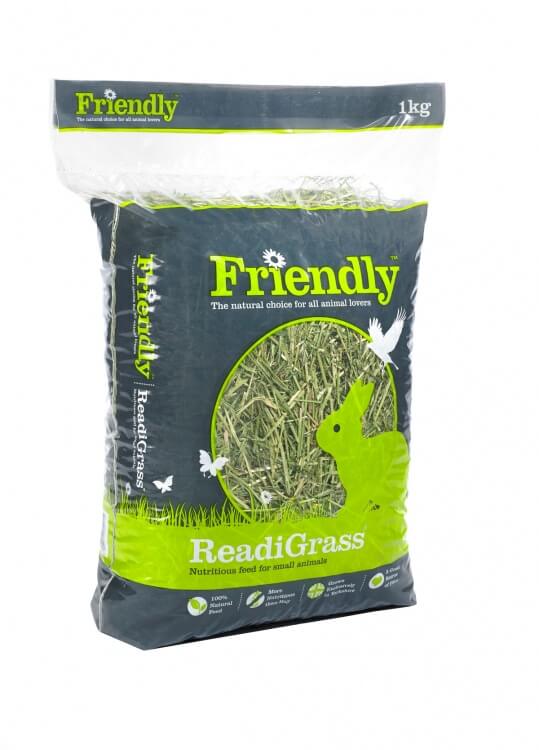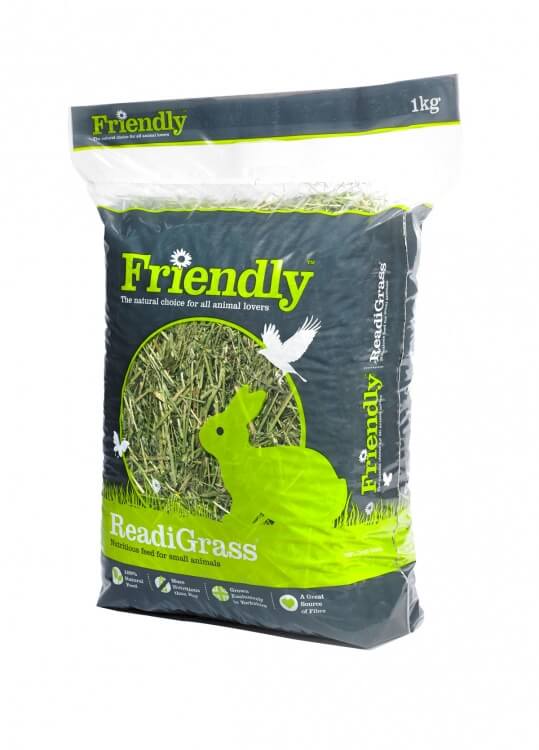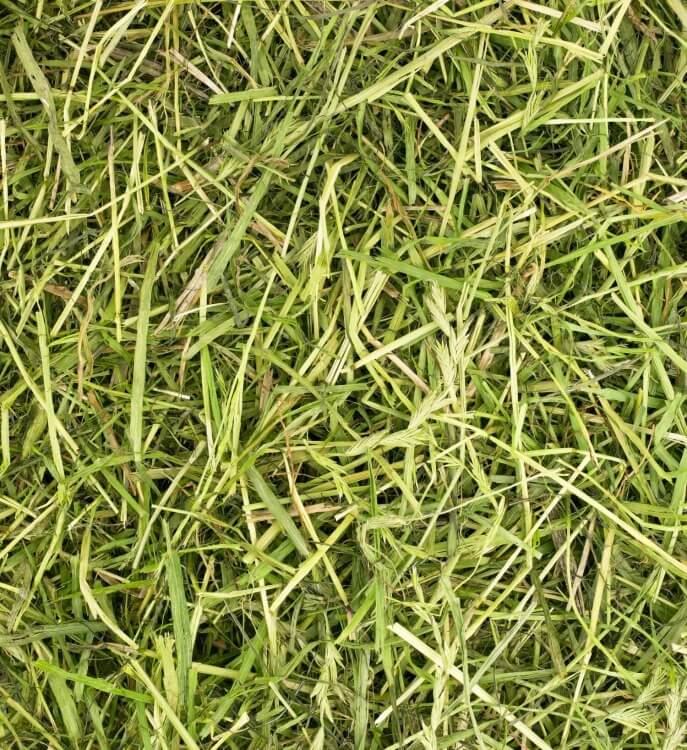 Nutritional Information
Composition
Feeding Information
Nutritional Information
Typical Nutritional Analysis:
Protein 12%
Fibre 28%
Oil 2%
Composition
Feeding Information
Friendly ReadiGrass can be fed ad lib
Can be fed on its own or mixed with a good quality hay
Ensure access to fresh water at all times
Reviews
| Name | Posted on | Comment | Rating |
| --- | --- | --- | --- |
| Rebecca L | 19/04/2023 | My Degus (6 of them) LOVE this so much and the Green Oats version! It's the first thing they eat when I set their food out every morning! They need hay in their diet but they don't want to eat it so as soon as I saw this they go absolutely crazy for it! Thankfully this exists and helps with their nutrition! | |
| Karieanne connor | 02/11/2022 | Thankyou very much for letting me purchase IE buy from you I will buy from you all the time thankyou once again thanxs your the best xx | |
| Graham Armstrong | 06/03/2022 | This grass is brilliant and smells good. My rabbits love it. Also if one is poorly/recovering I always leave this grass out for them and I guarantee it's the first food they'll sniff and start to eat. | |
| Avril | 14/08/2021 | Honestly , you cant do better than this brand. After having my first set of wheekrs these friendly grass is the bees knees. my wheekrs cant get enough and even our vet practice agrees as my piggies teeth are well trimmed by this brand | |
| Maria Bate | 05/05/2021 | Excellent. My piggies love the readigrass and they are spoiled piggies who only like the best lol. | |
| George Buiac | 14/01/2021 | The best quality, green, fresh and smells very good. My bunn love this type of grass. | |
| Keith Driscoll | 20/11/2020 | Our piggies love this, and go nuts when they smell a new bag being opened. They leave none. In fact, it smells so good, I feel like eating it myself. | |
| Adrian Smith | 07/09/2020 | Our two rabbits love the readigrass product. Looks fresh and has good quality grass. As the bunnies have got older their keeness to eat hay tends to waver a bit but consistently tuck into the readigrass in to their eighth year! Consistently been their favourite. | |
| Tracey | 23/11/2019 | Lovely, good quality grass to give to any small pets. My guinea pigs love it. This is to compliment any other food & hay you are giving your pets. If you do not have a lawn at home then readigrass is a nice idea for your pet. | |
| Jo | 22/09/2018 | I use both the readigrass and the Timothy hay - they are both excellent - my guinea pigs love it, also I noticed when I bought other hay it made them sneeze, Friendship's readigrass and Timothy hay does not do this. Also I find it very clean and dust free and makes my life easier too when cleaning them out. So I highly recommend it ... also one of my guinea pigs is now 7 years old which is very old for a guinea pig and she has the shiniest coat and runs around so it must be good! | |
Frequently Asked Questions
There are no questions yet. Ask a question now.