Friendly Timothy ReadiGrass
Friendly Timothy ReadiGrass is made from timothy grass, grown in our own fields in the heart of Yorkshire. Our drying process removes only the water – retaining the natural flavour and high nutrient value of fresh timothy grass.
A delicious high fibre source, ideal for many small animals including: rabbits, guinea pigs, chinchillas and degus. Providing plenty of natural high fibre forage is important in maintaining a healthy digestive system and good wear for your pet's teeth.
Timothy grass offers a slightly, different taste to other grasses. It is great for stimulating appetite and is tempting even to the fussiest of feeders.
Friendly Timothy ReadiGrass is available to purchase in 1kg bag and is available to purchase both online or through one of our stockists.
Find a stockist
Please note: due to Covid-19 restrictions imposed by the courier, this product is only available to buy as 4 x 1kg from our online store.
Once everything has eased, we hope to start selling the larger packs again!
The larger quantities are still readily available from a wide range of stockists.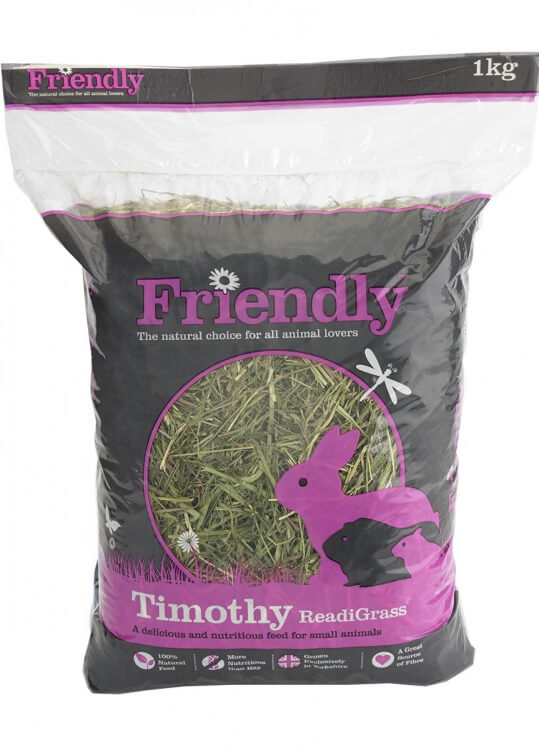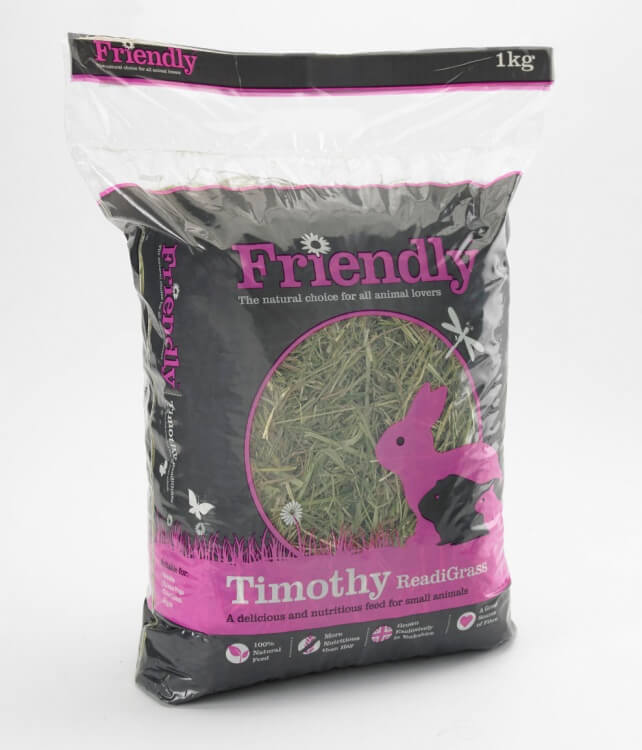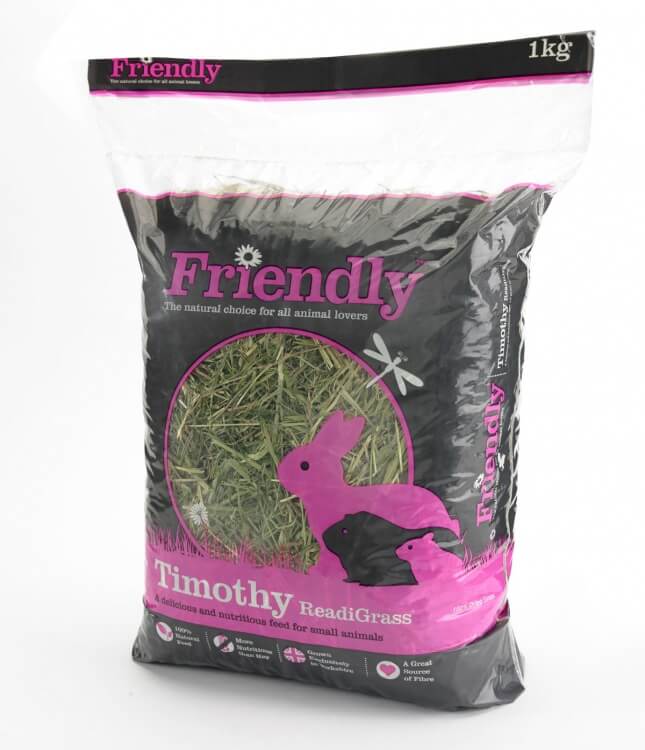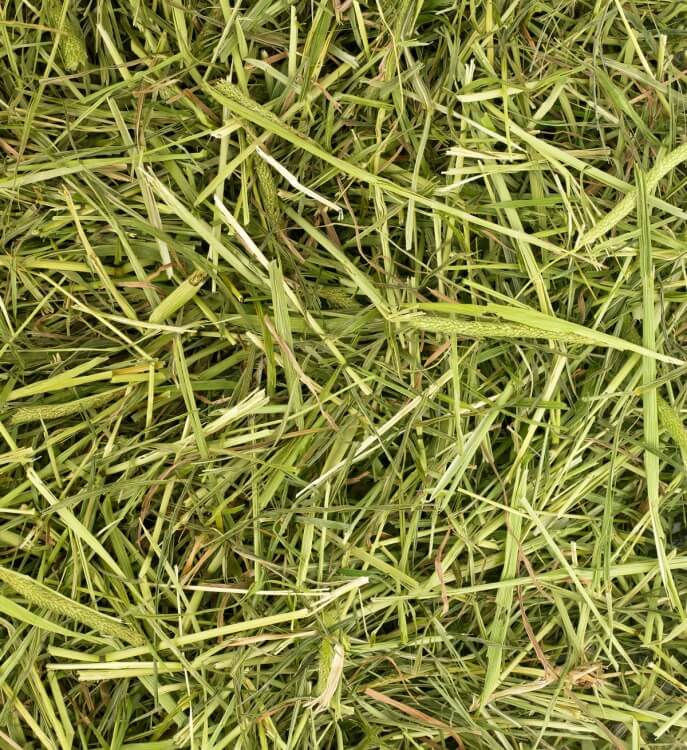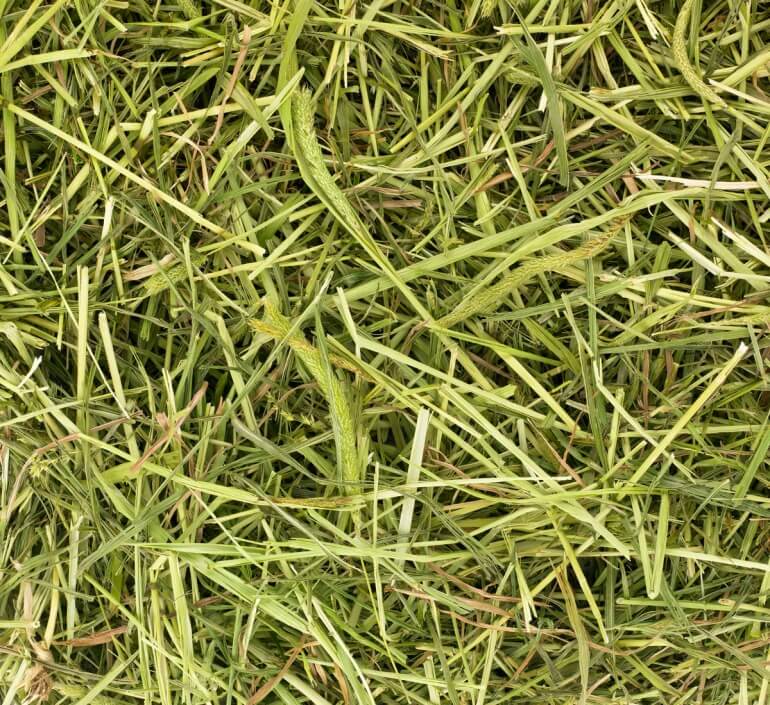 Nutritional Information
Composition
Feeding Information
Nutritional Information
Typical Nutritional Analysis:
Protein 10.5%
Fibre 25%
Oil 2.5%
Composition
Feeding Information
Feeding advice
Timothy ReadiGrass can be fed ad lib
Can be fed on its own or mixed with a good quality hay
Ensure access to fresh water at all times
Reviews
| Name | Posted on | Comment | Rating |
| --- | --- | --- | --- |
| Cheryl hardy | 08/03/2020 | We have used this hay and the oat hay for our Guinea pigs for a while now and they love it, it looks and smell ten times better than anything in the pet shops. I wouldn't use anything else and I would recommend it to anyone looking for new hay | |
Frequently Asked Questions
There are no questions yet. Ask a question now.