Extruded Wheat Red
Extruded wheat discs (1cm diameter) with added red colouring.
A feed material suitable for use in feed mixes for cats and dogs.
Extruded Wheat Red is available to purchase in 25kg bag or 750kg totes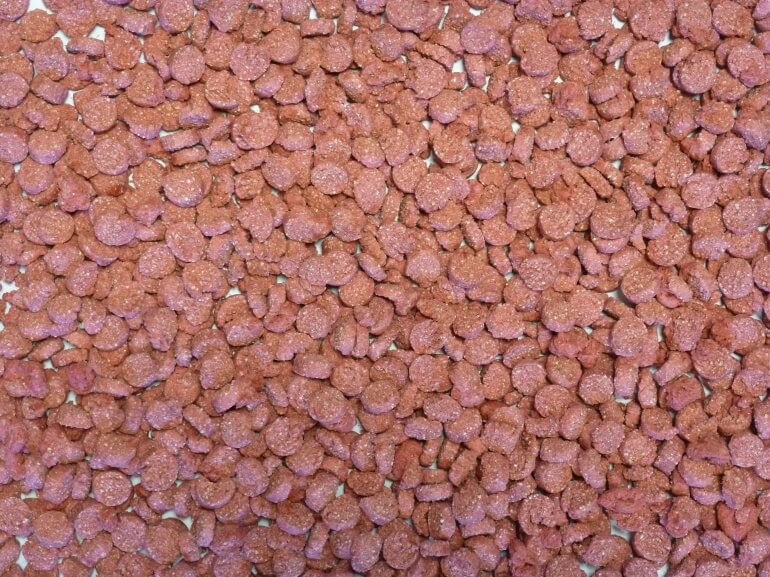 Nutritional Information
Composition
Nutritional Information
Typical Nutritional Analysis:
Protein 11%
Fibre 2.5%
Oil 2.5%
Ash 1.5%
Sodium 0.01%
Moisture 10.5%
Composition
Wheat, Linseed, Carmoisine colouring (E122)
Frequently Asked Questions
There are no questions yet. Ask a question now.