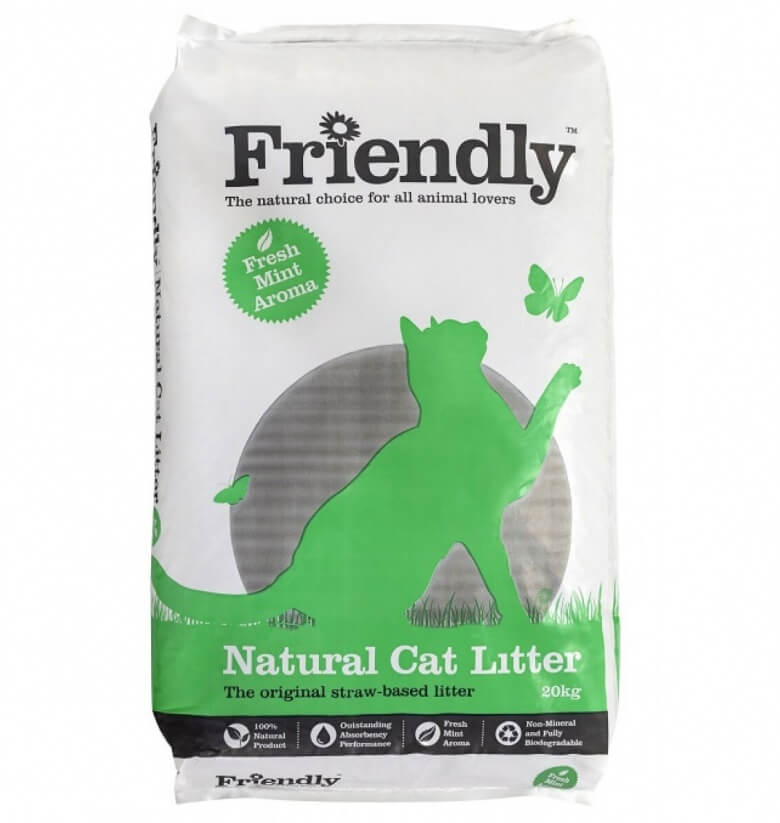 We are excited to reveal our brand new packaging for Friendly Natural Cat Litter 20kg! We love this clean and fresh, new design which reflects the high quality product inside.
Friendly Natural Cat Litter is the original straw-based litter. It has been developed to provide a highly absorbent, clean and economic product which at the same time as giving comfort to your cat, also cares for the environment.
100% Natural Product
Economical
Fresh Mint Aroma
Biodegradable
Friendly Natural Cat Litter is made from British Straw - a rapidly renewable product, making it an environmentally-friendly alternative to traditional litters. Its superior absorbency reduces the amount of litter required.
Orders are now being dispatched in this new packaging. Our 8kg and 3.2kg bags will remain in the previous bags until stocks run out and will then be brought in line with the new design.
Friendly Natural Cat Litter is available to purchase both online or through one of our stockists.