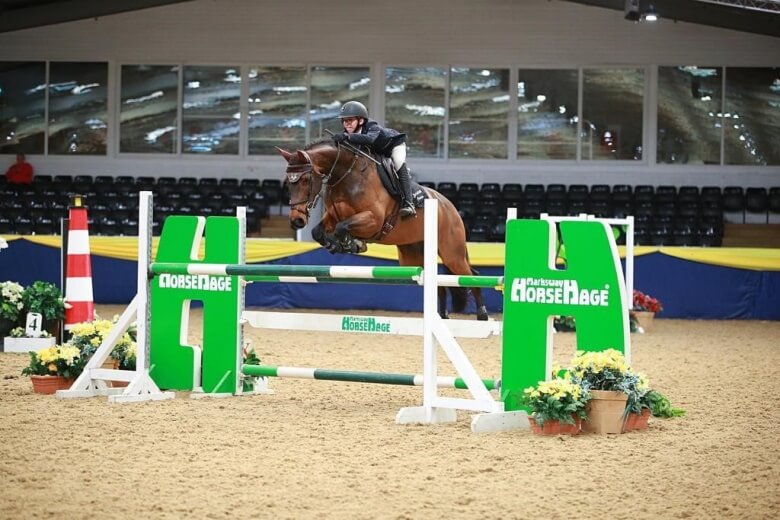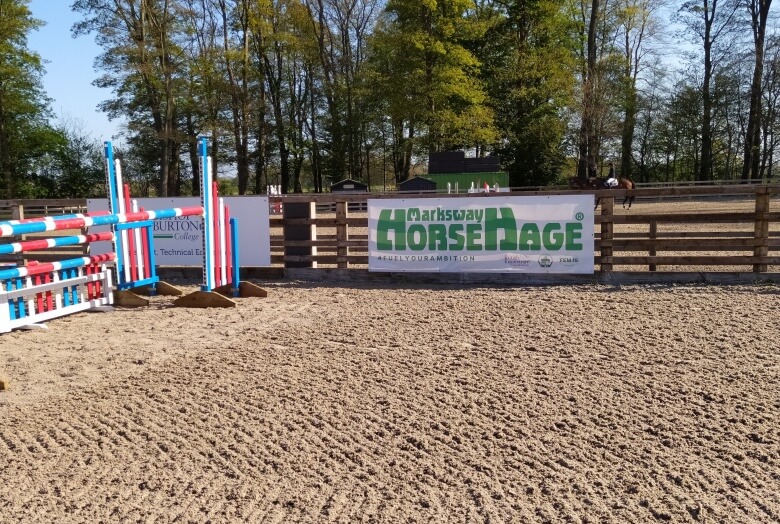 We support several venues within our local and wider area by sponsoring classes, shows and providing a range of exciting prizes. To strengthen this support we have travelled our HorseHage showjump to several venues recently for them to include in their events, offering a bold and bright jump and giving competitors variety in the fences they have to jump.
In March it headed to Northallerton Equestrian Centre for their BE One Day Event. The sun shone for the weekend of competition and "it was certainly a well liked jump" said Clare of Northallerton EC.
April saw the Pony of the Year Show at Arena UK. A very busy 5 days of competition culminated with the 1.10m Grand Prix which was won by Ryan De Sousa (pictured, photo credit SBM Photograpic), he also took leading rider of the show. Victoria De Sousa said "We had a fantastic show at Arena UK. We always use HorseHage when away competing with Ryan's ponies because it is convenient to travel with and high quality". Our HorseHage jump really stood out in the indoor arena and we were delighted to also give prizes to all class winners.
More recently we supported Bishop Burton College Equine Arena with class sponsorship at their May BS show.
Have you spotted our HorseHage showjump whilst out competing? We would love to see any photos you have of you and your horse flying over it! Keep an eye out for it at many upcoming shows!