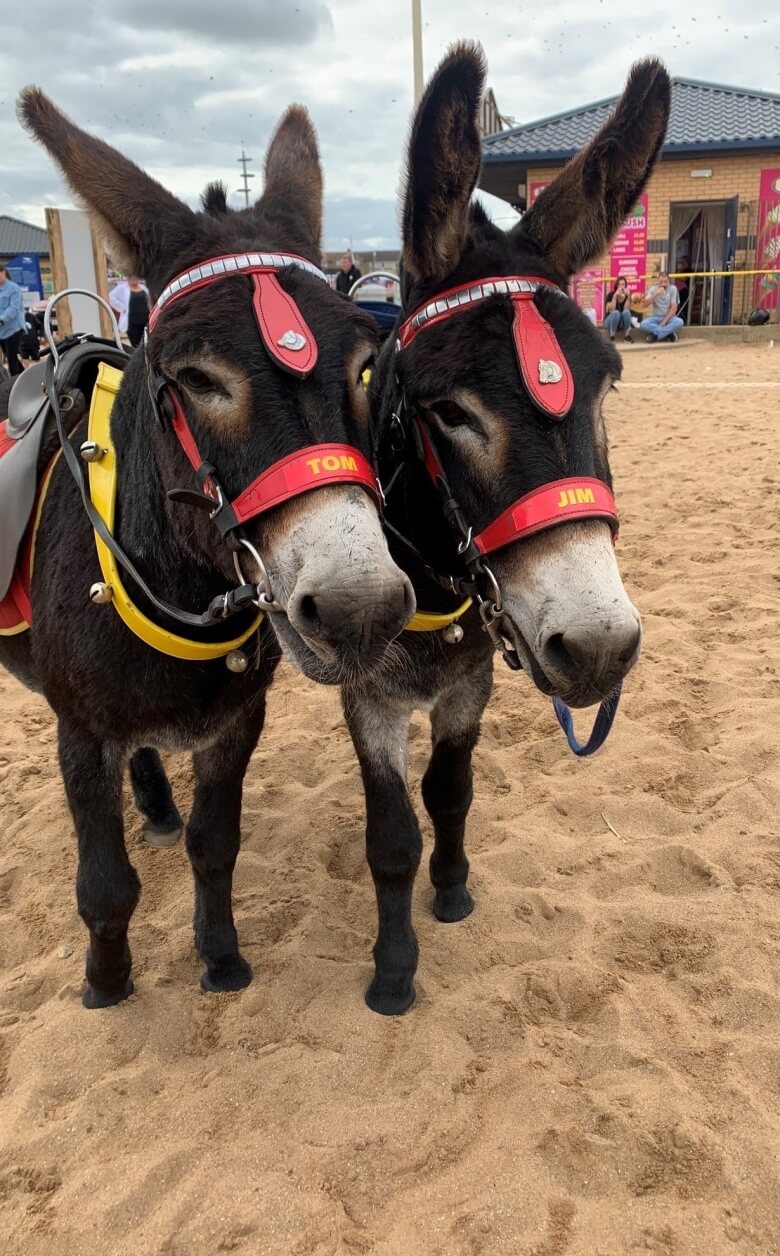 We have sponsored John Nuttall and his team of beach donkeys for a number of years by providing Mollichaff Donkey to keep them in tip-top condition.
John Nuttall is the third generation of his family to offer donkey rides along several beaches on the Lincolnshire coast. Despite the family operating seaside donkey rides for over 100 years, when the Covid-19 pandemic hit, John feared that the business may not survive. He was not able to operate for several months during lockdown, but still had feed, bedding and vet bills to pay for his herd of 65 donkeys. In order to further help John and the donkeys through the difficult time we increased our offering of Mollichaff Donkey which was very gratefully received.
Luckily the business did survive, and by mid summer the donkeys were able to return to the beach and offer their wonderful beach rides. John implemented all of the necessary hand sanitising, cleaning and social distance requirements. Although visitor numbers were less than usual, John was really pleased to get back on the beach.
The donkeys are now getting ready for winter when they enjoy a rest (and their Mollichaff Donkey!) and are hoping for a better year to come.
Find out more about Mollichaff Donkey by clicking here